A virtual magazine for a true passion!

Editor: Jaap Horst
---
Volume 7, Issue 2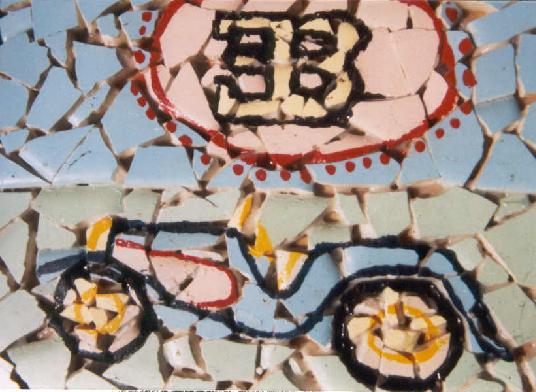 Bugatti Other Art or etcetera!
Poem
Roelof Horst
Beste Jaap,
B etere auto's rijden er rond dan Saa B


dat weet ook onze Jaap,
U iteraard een snelle wagen van nivea U


steelt altijd de show.
G oed van lijn en makkelijk in omgan G


dat is nogal in zwang.
A ls je echter verder kijkt dan logic A


ja denk even goed na,
T oen men nog hard werkte met vlij T


maakte men kwaliteit.
T egenwoordig gaat elk serieproduk T


onder gebreken gebukt.
I n een Honda zit Jaap nu, maar hij ze I


liever had' ie een .......
de Sint
This was a Poem which my brother made to accompany a fabulous cardboard miniature of a Bugatti, including wire wheels and working steering (He was studying electronics at the time, so he had wire in abundance).
However, the poem is at least as skilful as the car, take a look for yourself. Iīm afraid it is not possible to translate it, without losing the effect. In fact it states which is the most perfect car, without actually telling the name...
The poem was written on the occasion of "Sinterklaas", a present-giving holiday on December 5, hence the signature.
---
Dutch Bugatti Forum
Paul Hooft
Paul is sending in the Dutch Bugatti Forum, which he recently started. It can be found at: http://groups.yahoo.com/group/NederlandsBugattiForum
---
Dutch Bugatti Club Newsletter
Pim Faber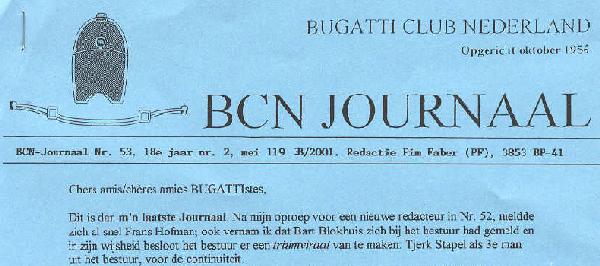 As a reaction to this (donīt know if really take it seriously or not) Pim submitted the newsletter, which he only stopped making last year, and had made for 18 years!
Above the heading of the last issue he made, in the characteristic blue (what else?) color. However, it will go too far to publish an entire one here..
---
Bugatti T55 Mosaic
Charles (Chuck) Prentice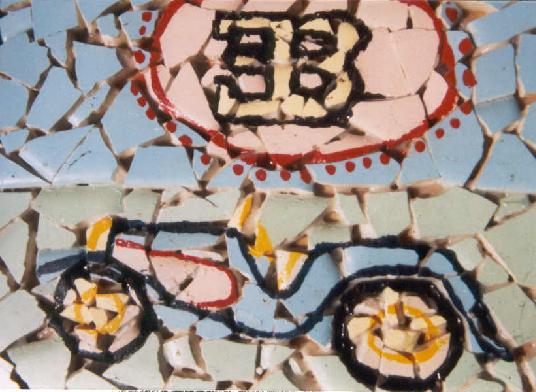 One of Many things Charles prentice entered for the contest, a T55 Mosaic!
---
Back to the Bugatti revue
---
Vive La Marque !!