Shown here are a series of airphotographs taken by drone. These are of several locations in Molsheim, the factory, and the town as well. As can be seen, the wather was not too good, very cloudy.

Above and below: photographs of the villa where the Bugatti family lived. The courtyard behind it and other points of view.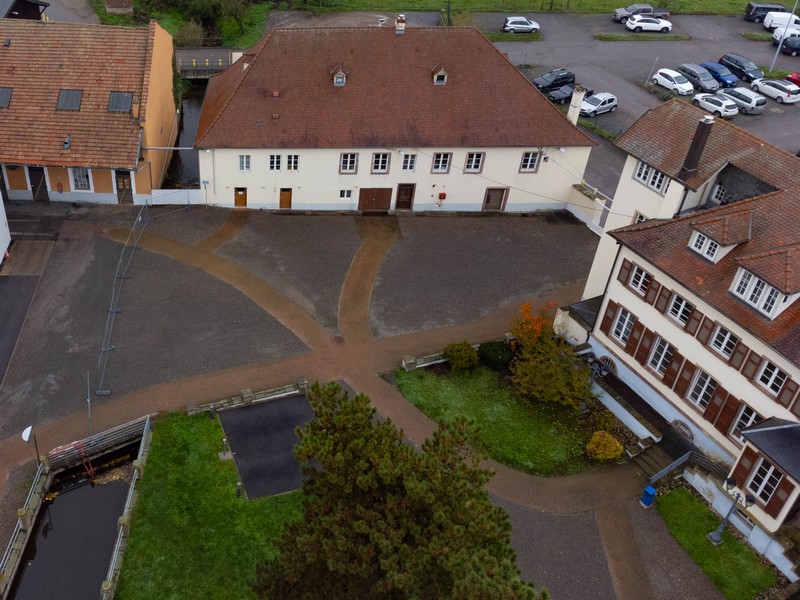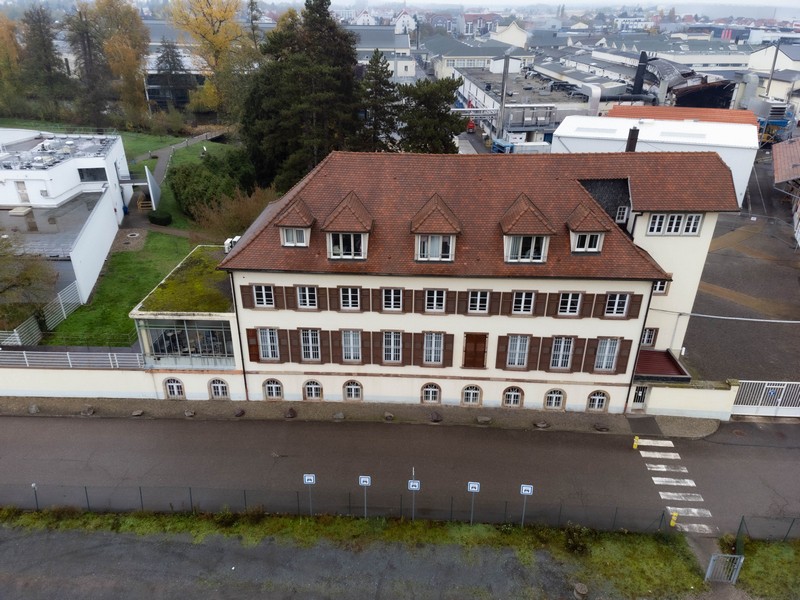 Above and below: The Chateau St. Jean, current headquarters of the modern Bugatti.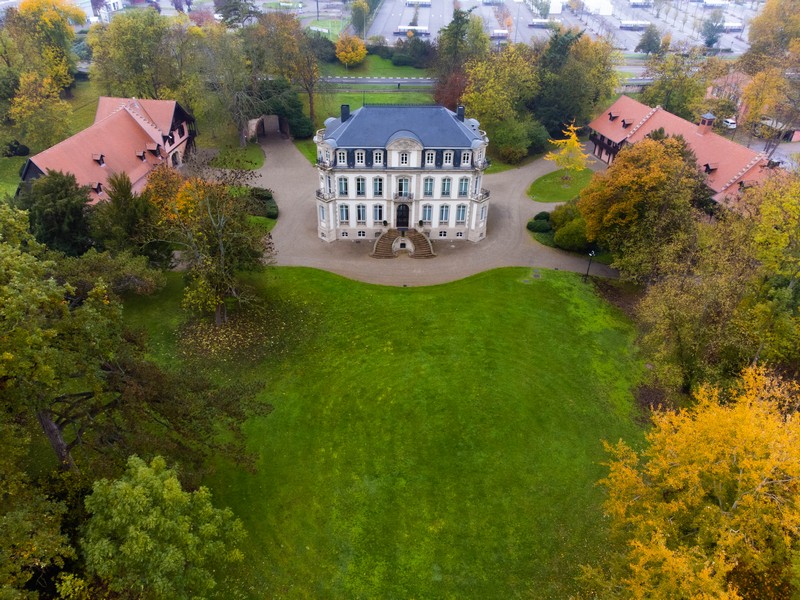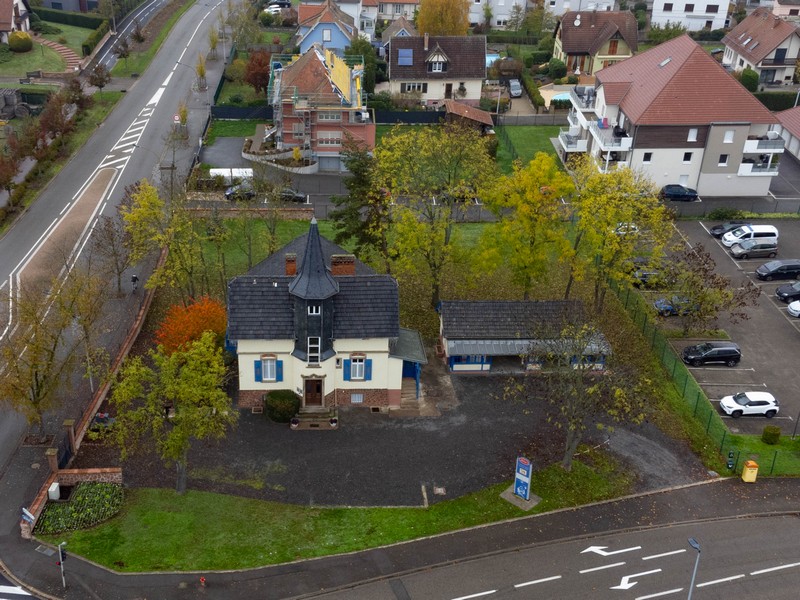 Above: The Hostellerie St. Jean. Ettore Bugatti received his clients here, and it's now the home of the Alsatian club Enthousiastes Bugatti, but cannot be visited.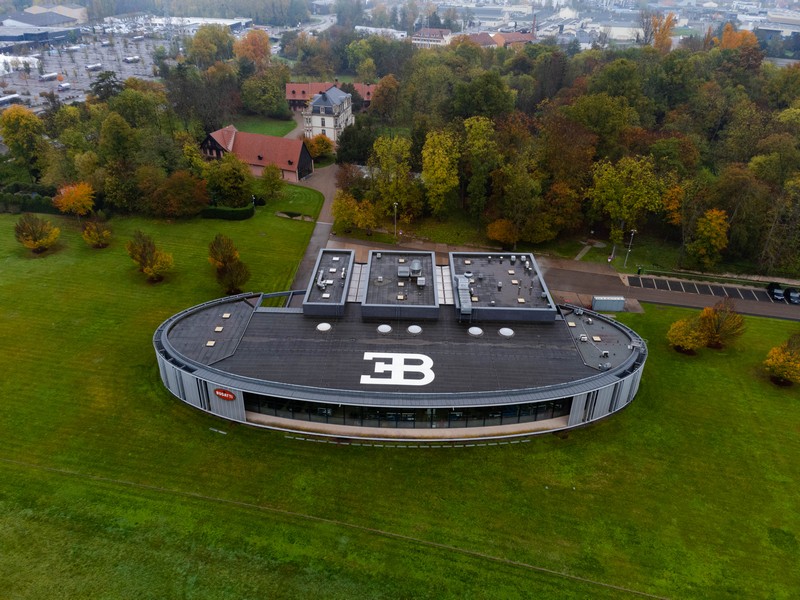 Above and below: Two views of the "Atelier" where the modern Bugatti's are assembled, parts coming mainly from factories in Germany.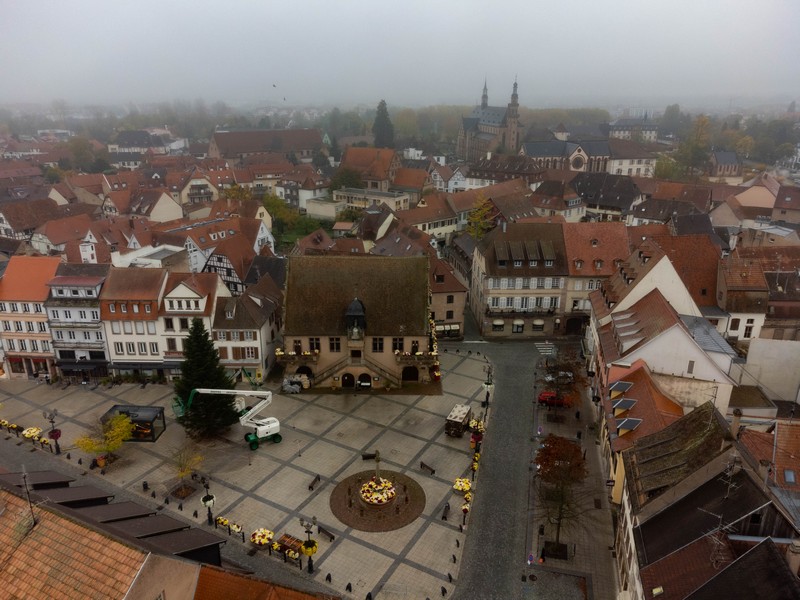 Above and below: Town square "Place de l'Hôtel de Ville" in the center of Molsheim, where the Christmas tree is just being set up. What looks to be a present under the tree, is actually a Veyron in a glass showcase, a more or less permanent exhibition, with differing cars though.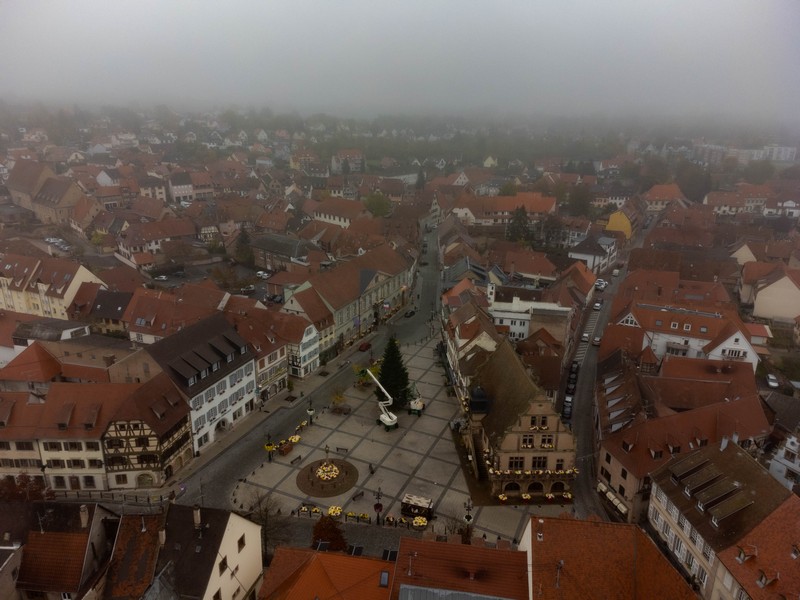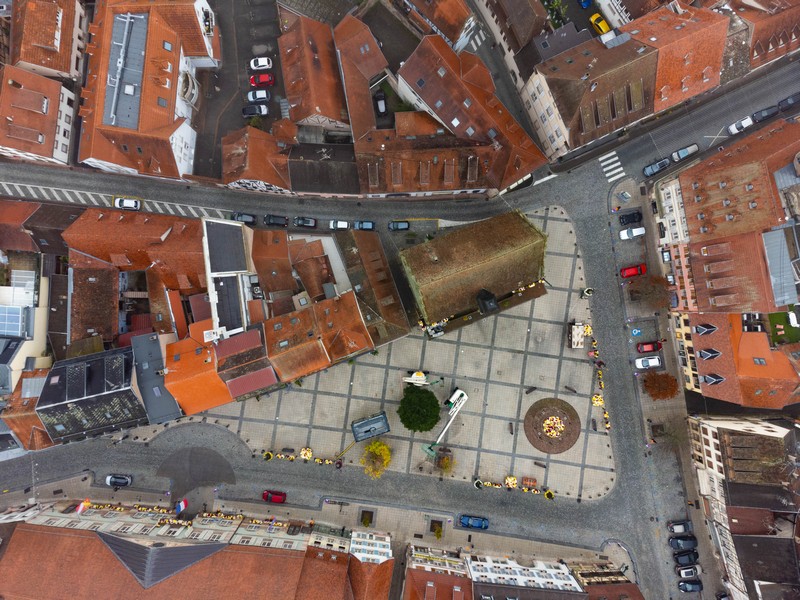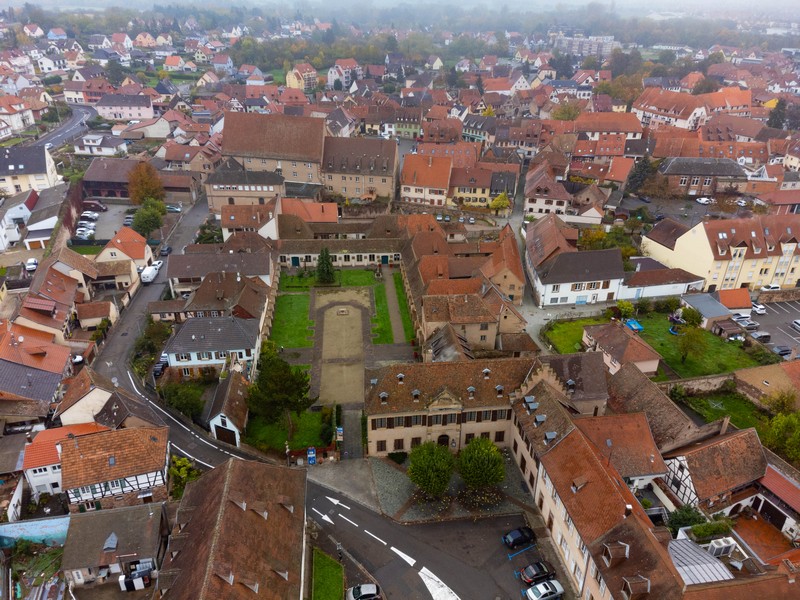 Above: The Musée de la Chartreuse, where The Fondation Bugatti is situated with a small but interesting exhibition on Bugatti.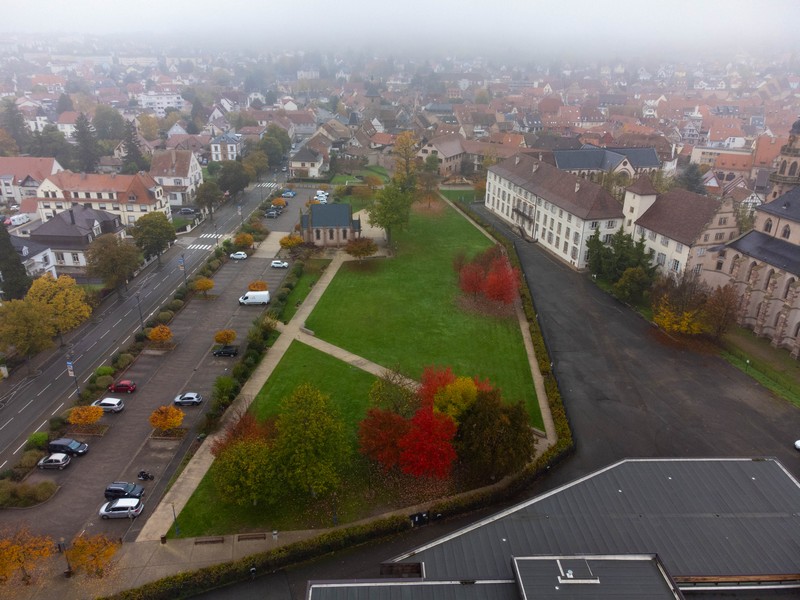 Above: Parc des Jésuites, on the parking spece on the left of the photograph, the Bugatti's gather during the Sunday presentation at the time of the Bugatti Festival each September.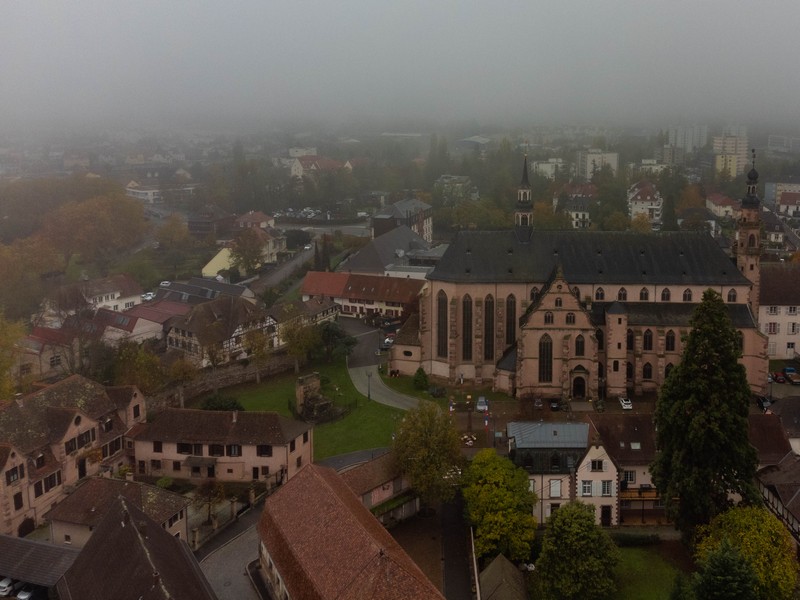 Above: Église des Jésuites, which gives the Parc it's name, seen here from the other side.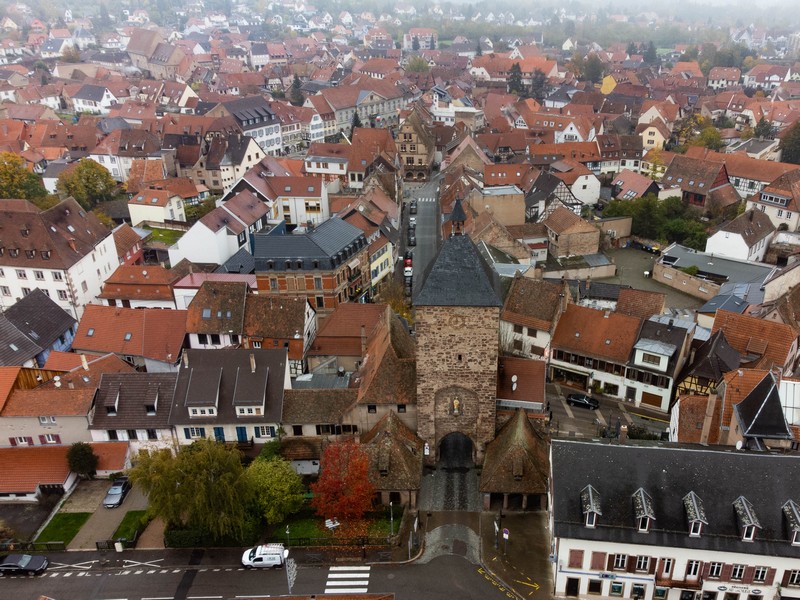 Above: the Porte des Forgerons, main entrance to the town of Molsheim, at some locations parts of the old town walls are still present (not on this photo).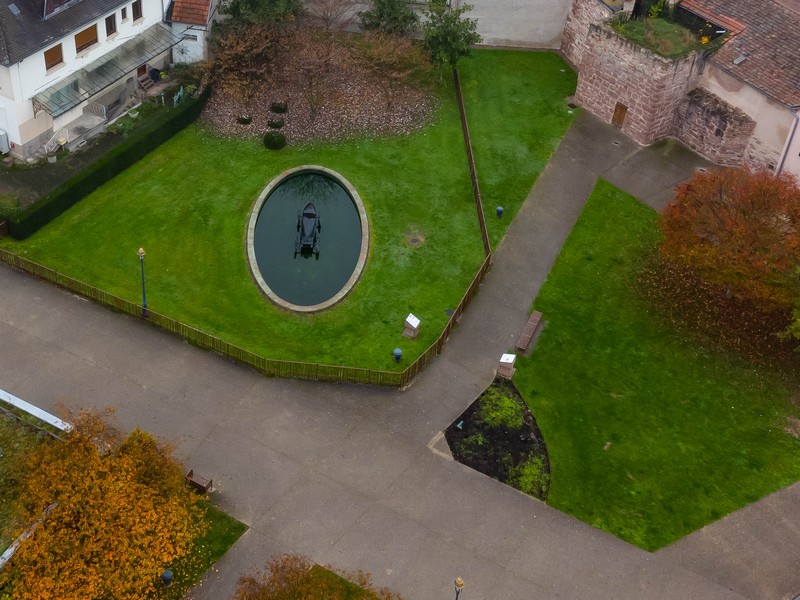 Above: Statue of a Bugatti T35 placed in an oval pond, in the Parc des Jésuites.