Bugatti automobiles
As stated above, Chantal Prick had arranged a Bugatti stand, with a few Bugatti's, a Peugeot Bébé, a (new) children's car, and many photographs, posters and other items, see the photographs below.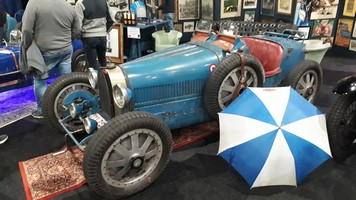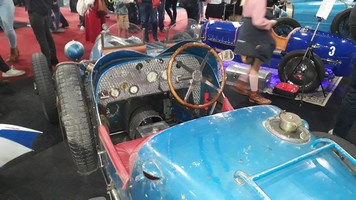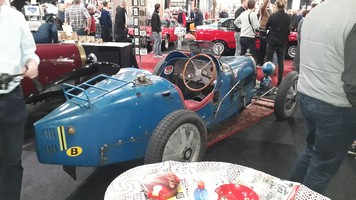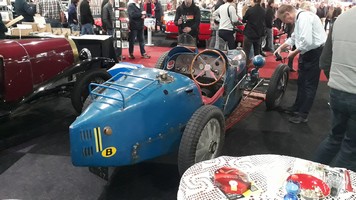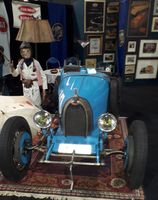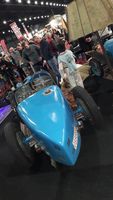 Nice original Type 37, which also belonged to the Prick family in the past thus fitted in very nicely here, chassis 37223.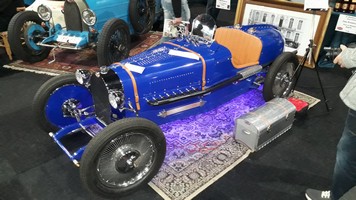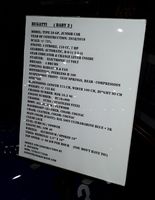 Interesting Children's Type 59 GP Bugatti, with very nice Type 59 - like wheels! Built by Frans Keukens, who was very proud to show his built to everybody!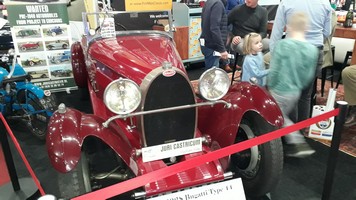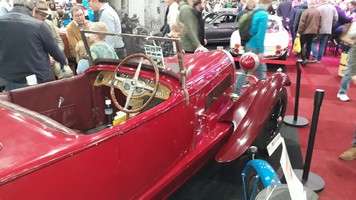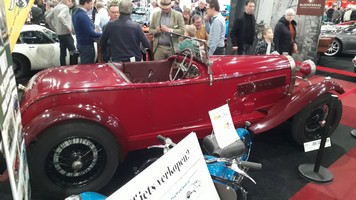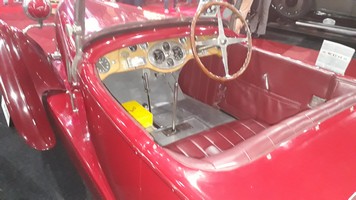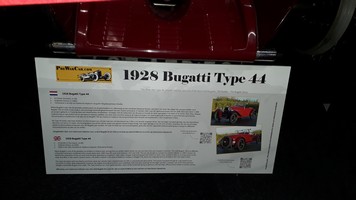 Interesting Type 44 (Chassis 44892), which Olav Glasius had shortened, and fitted with a body as a replica of the Type 38 "Murphy". More on that T38 Murphy, chassis 38435.
On the stand of PreWarCar, and currently for sale by Juri Castricum.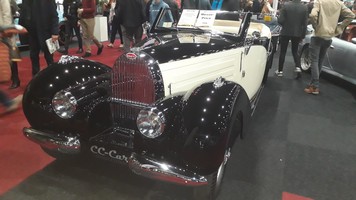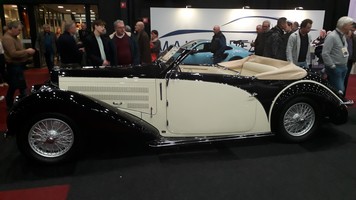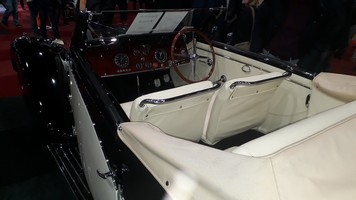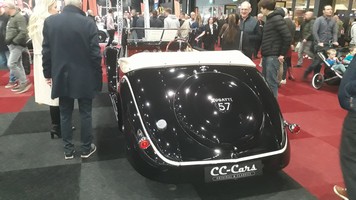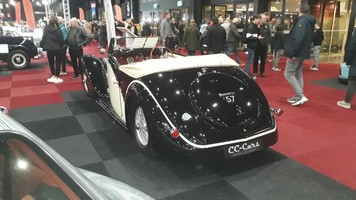 1938 T57C Stelvio Hangloff, chassis 57716, on offer by CC_Cars from Denmark.
Two cars at Jaap Braam Ruben's Fine Automobiles
Below, the very nice original Type 37 (37227) which would also be on show at the Retro a few weeks later. It already had these wheel discs 95 years ago! Only recently the tail-section of the body was interchanged with the one which had originally been fitted to this car, but was swapped with another somewhere in the 60's.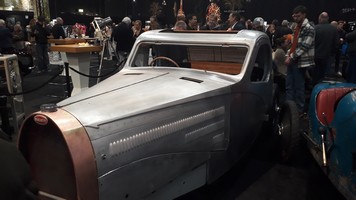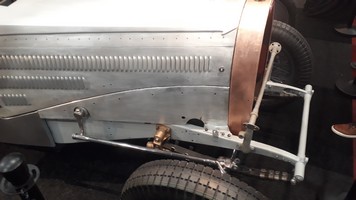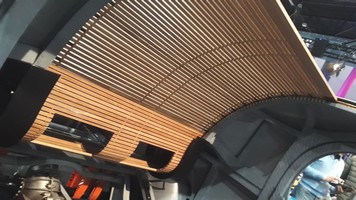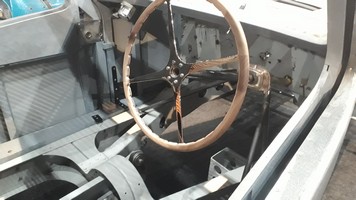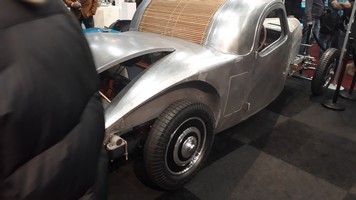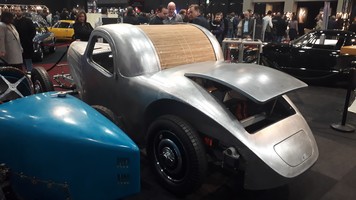 Alongside the T37 a T57 Atalante Bureau Rolltop convertible project. Maybe Chassis 57618?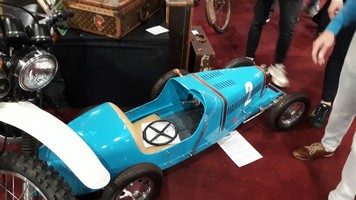 Baby Bugatti, probably a replica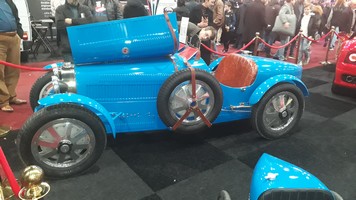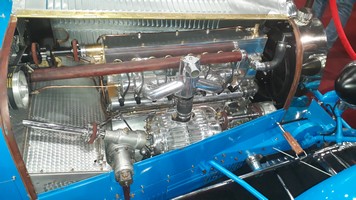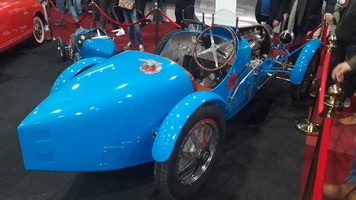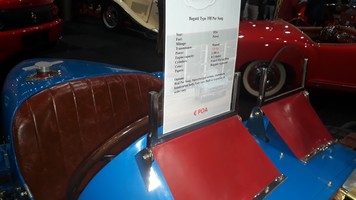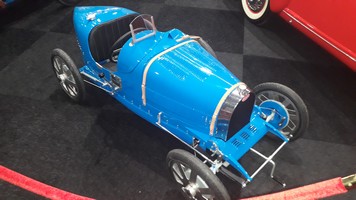 A very new-looking Pur Sang Type 35B replica from Argentina. If it is not already registered, it will be impossible to get this one on the road in most European countries..
On the same stand also a strange-looking Bugatti Baby replica.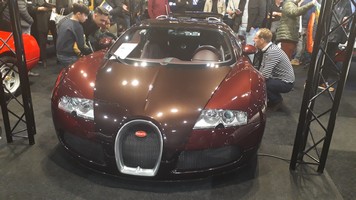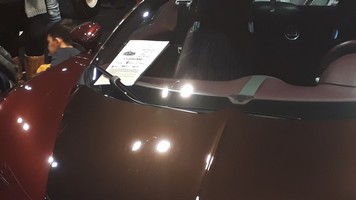 Probably the Bugatti which received most attention, a Veyron. Chassis number VF9SA15B96M795021.
Other automobiles etc.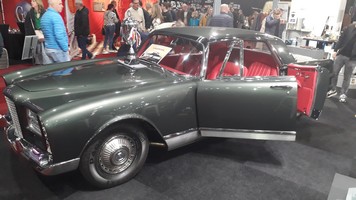 Elected "Best of Show", this 1962 Facel-Vega Excellence (EX2 C007).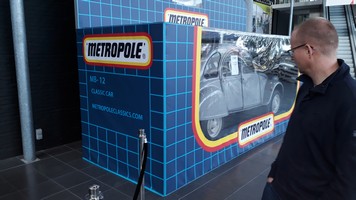 Nice marketing stunt a New Citroën 2CV (almost no km), in a box, as if it was a toy. Quite expensive though!..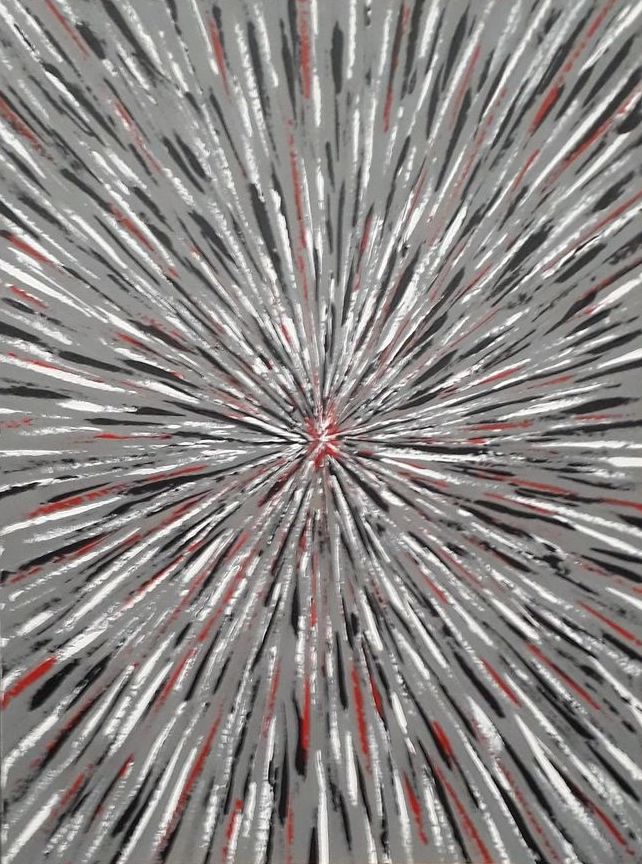 Art by former Formula 1 pilot Stefan Johansson, apparently, this is what he sees in the racecar at high speed!