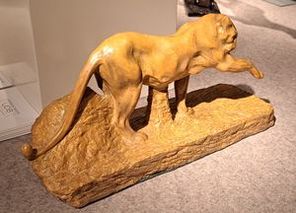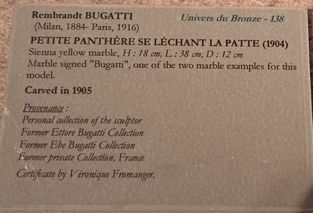 On the stand of UDB "Univers Du Bronze" from Paris, there were 3 of Rembrandt's sculptures. This one rather special carved in "Sienna Yellow Marble" in 1905: "Petit Panthère se léchant la patte"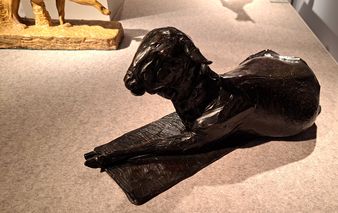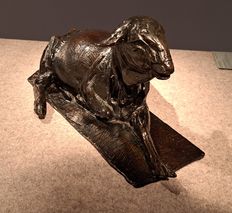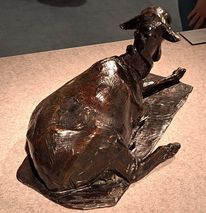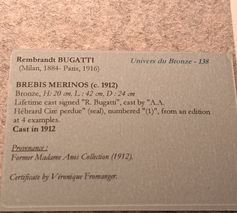 Also at UDB this "Brebis Merinos", some kind of goat or sheep. Sculpted in 1912.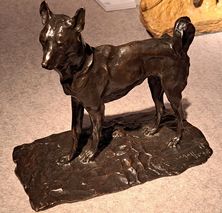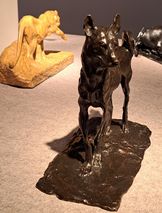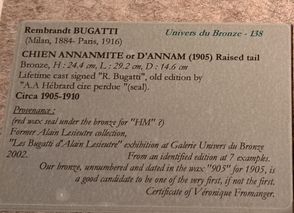 Very nicely shaped dog; though not just a dog, it's a dog of Annam, or an Annamese dog. Probably from 1905.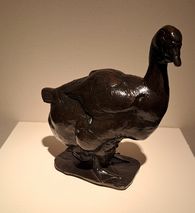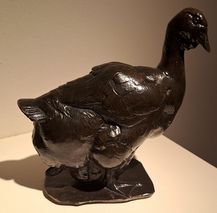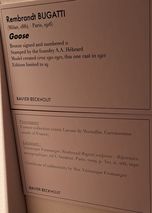 All other Rembrandt Bugatti's are at Galerie Xavier Eeckhout from Paris. Like this goose. Model from 1911 or 1912, this one cast in 1912.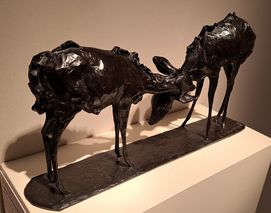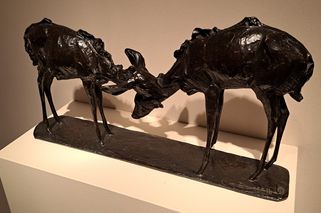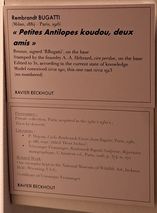 "Petites Antilopes goudou - deux amis", from 1911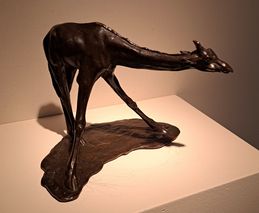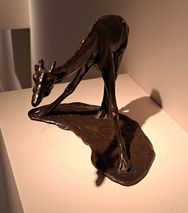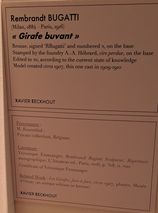 Drinking Giraffe, model from 1907, this one cast about 1910.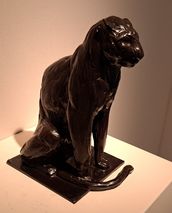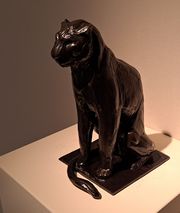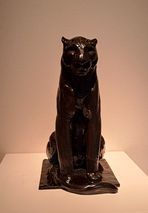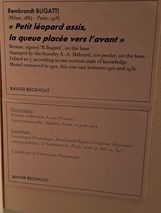 Small sitting Leopard, the tail in front. Model from 1912, this one cast between 1912 and 1930.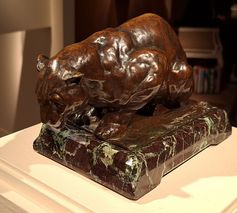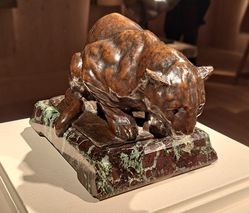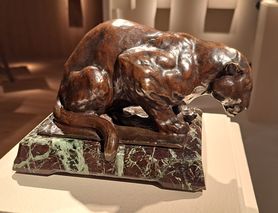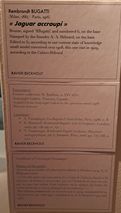 Crouching jaguar, made ca. 1908, this one cast in 1909
Below an example of one of the thousands of other artworks on show!