Bugatti Type 55
Jaap Horst
Top photo: Bugatti Type 55 Roadster. The beautiful lines, classic horseshoe radiator and hallmark cast aluminium wheels.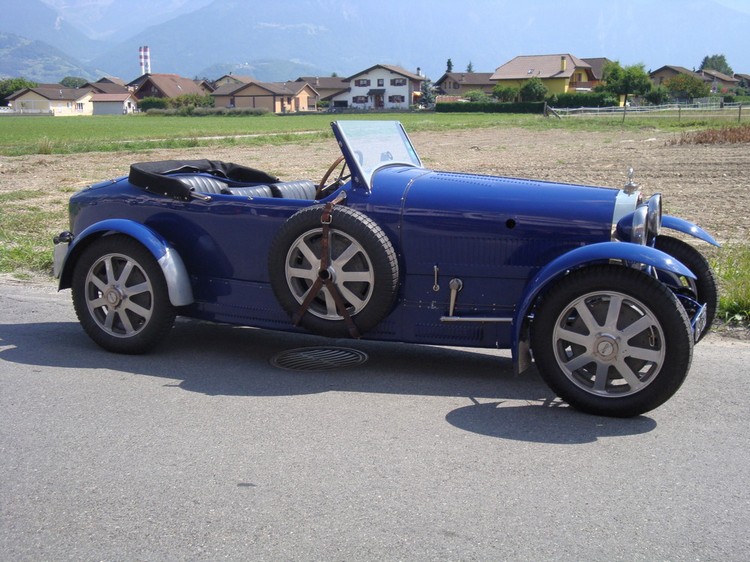 Bugatti Type 43 Grand Sport, a genuine predecessor of the current Bugatti Chiron. Body also by Jean Bugatti.

The Bugatti Type 55 was a road-going version of the Type 51 Grand Prix car, introduced at the end of 1931 at the Paris Motor show. Jean Bugatti designed the masterpiece Roadster body for it which would be one of Bugatti's most attractive, agile and fast cars. It had a short 108.3 in (2750 mm) wheelbase and light 1800 lb (816 kg) weight. In fact, building a road-going version of a Grand Prix car is something that Bugatti had done before. In the same manner as with the Type 55, the 1927 Bugatti Type 43 had the earlier 2.3 litre supercharged Type 35B GP engine, which was downtuned a bit to 120 HP, and mounted in a Type 38 touring chassis. This was in 1927 a real Supersportscar and the first to reach speeds of over 100 MPH, while other sportscars were happy to reach 70! For the Type 55 the Type 47 (by the way a 16 cylinder Bugatti!) chassis was used, a gearbox from the Type 49 and of course the Type 51 2.3 L supercharged straight-eight, difference with the Type 35B was the twin-cam head design, which was inspired by the American Miller. This gave the Type 55 130 HP at 5000 RPM. The increase in power gave the Type 55 a speed about 10 MPH higher than the earlier Bugatti, still period reports stated that the Type 55 was in fact twice as good. This all came with a drawback, the price. This was so high, that only 38 Type 55 Bugatti's were sold, Of this, about 20 were of the factory Roadster variety, 10 Coupé's and the other cars were bodied by other coachbuilders.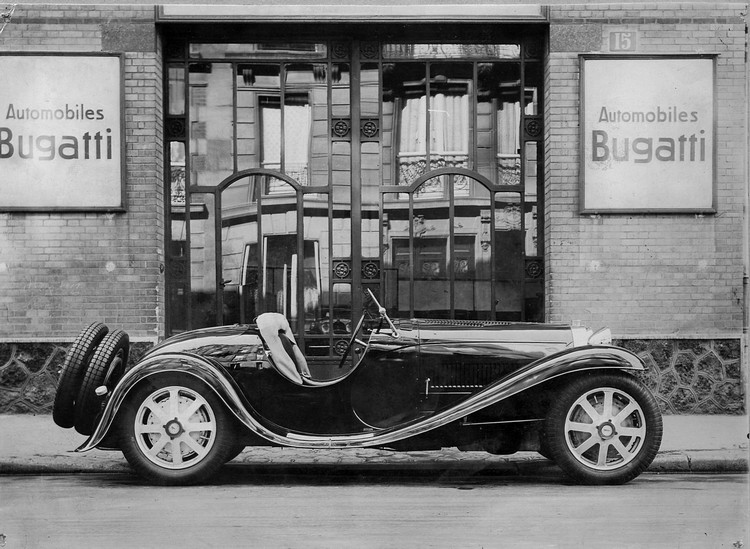 Factory photographs of the Roadster (above) and the Coupé (below) body on the Type 55, photographed in front of the Bugatti building at the Rue de la Débarcadère in Paris, where a few years later the type 100P airplane would be constructed.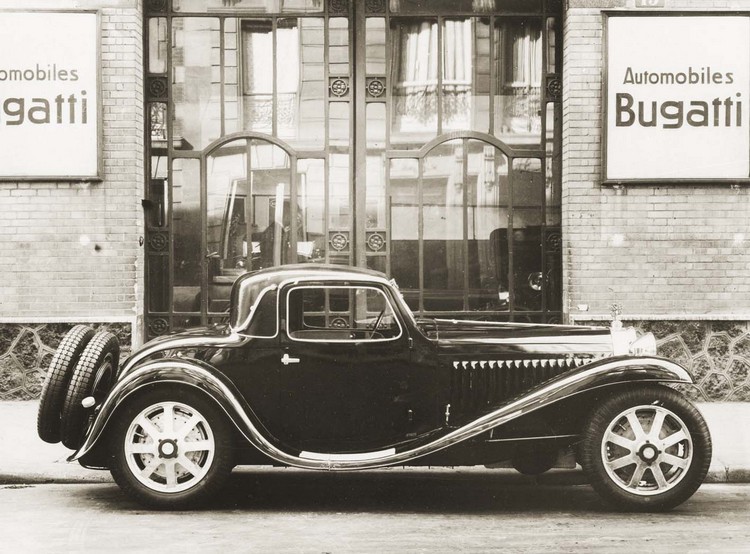 The Type 55 was reasonably fast, fast enough to be raced in the 1932 Le Mans 24 hour race. Not in the factory body but in a four-seat open tourer body, as required by regulations. The car with no. 16 driven by Czaykowski and Friderich had to retire on the 186th lap on the Sunday morning, while in 3th place.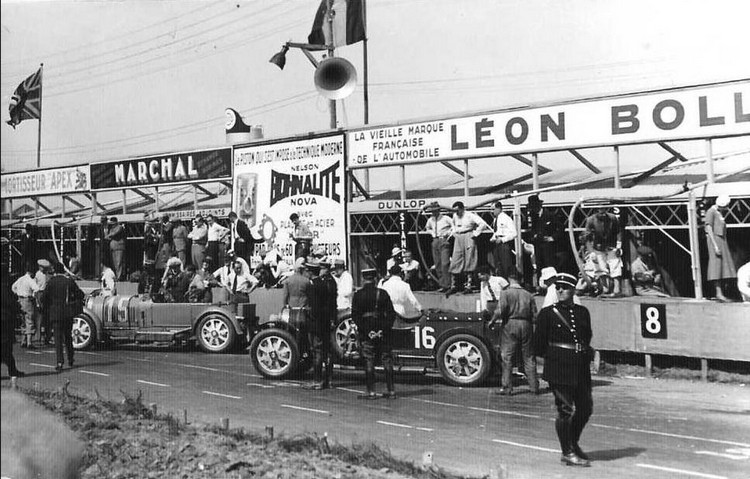 Two Bugatti T55's just before the start of the 1932 Le Mans 24 hour race. The regulations required a 4-seater body.