How this special "Fantasy Motor" issue came about
Jaap Horst
Early 2016 I was contacted by one "Spencer Benterud", about a special Bugatti issue he was planning for his "Fantasy Motor quarterly" luxury magazine. It seemed very interesting, his "Fantasy Motor" website was focussing on the high-end automobile and classic car market only, but also diverting to planes and boats.
We had discussions about the content, number of pages related to the total quarterly magazine, which would of course have many adverts also. A contract was made, and I set to work.
Meanwhile, Spencer sent ready pages, changed the "Fantasy Motor Quarterly" website accordingly, and showed a PDF (non-downloadable) with more and more pages, with part adverts, and part based on my material. The images show some of these pages.
All this led me to believe that it was all genuine, so I did make all articles, and got together the photographs to match. However, with time, the fact that the payment did not arrive, and some further searching, got me worrying, and finally convinced me that it all was a fraud. Of course, by that time, Spencer stopped replying to my e-mails. One of the details was the way that the website was programmed. There was no content, just referrals to content on another location.
You can find an old copy of the website on the internet archive at: web.archive.org (takes some time to load, be patient).
In the end, it all turned out to be one Fantasy!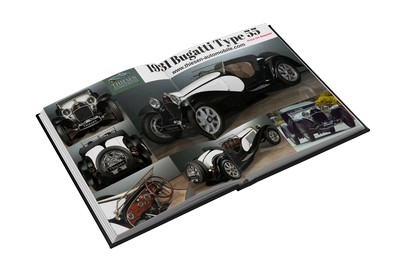 However, with this content already written, magazine style thus not enough to make a book out of it, I decided after some time to publish the entire content on my 22 year old BugattiRevue website. Have fun!
Below the promotional text from the website:
Fantasy Motor Quarterly was born out of the terrific response to polling conducted on our digital catalog FantasyMotor.com Our online clients were extremely interested in a high quality hard cover book containing the worlds finest automobiles, jets, yachts, automobilia and lifestyle offerings.

Fantasy Motor Quarterly was the response to this incredible demand, since conception February 1st 2016 we have been hard at work compiling a "Catalog of the Worlds Finest Marques" Our partners are exclusive, international and many never before seen.

Rather than simply compile a book of the worlds most expensive toys we have expanded on the ideas and feedback recieved from our user base and decided to feature a specific marque each issue. This Quarter will feature Molshiems finest, Bugatti. Inside our pages you will find the worlds largest resource for Bugattis both Modern and Vintage for sale the world over, whether it be a Type 35B, EB 110 or Veyron Grand Sport you will find it for sale inside.

Nurturing the minds of our enthusiest readers even further we have noted Bugatti Enthusiast and Authority JJ Horst of Bugattipage.com fame penning us a 20 page feature article on Ettores masterpieces, we even include his little known 100P aircraft. Accompanying Mr. Horst's article are dozens of never before seen photographs of Bugatti's dating all the way back to 1925.

Fantasy Motor Quarterly, The Bugatti Issue ships April 15 2016.

Vive La Marque !

President / Editor in Chief
Spencer Benterud
The next lines were published on my BugattiPage.com website after I finally found out that it was all a fraud.
I must apologize, as I did advertise this "High class magazine" myself, on this website.
Futhermore, I should have alerted sooner, maybe. The fraud was not really an obvious one though, as there really is a fantasymotors.com website, Spencer Benterud, the guy who owns both the Fantasy Motors website as well as the magazine seemed quite knowledgeable about Bugattis and the world of high-cass motoring. On the website, samples of the magazine were shown which showed that quite a bit of work had been done.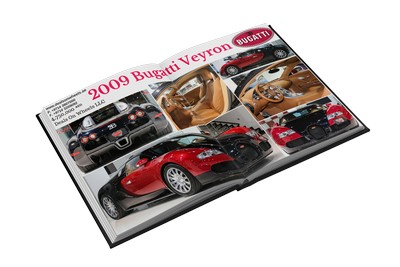 However, the next things show it's a fraud:
The fantasymotors.com forwards directly to fantasymotor.us. Websites were established only in November 2015, so how can Spencer get his alleged more than 30,000 subscribers in this short period of time?
No Payment, I was still not paid for writing the various articles.
No magazines were ever received.
The fantasymotorquarterly.com website is made in such a way that you can not store it. All coding in the website seems to be crypted, all content forwarded from another location.
Various addresses, see below.
No reaction to recent emails.
Searching for Spencer Benterud does not show a real person, some profiles exist, but extremely new only.
I was sent a "screenshot" (above) showing a first payment to me, through PayPal. There was a whole range of excuses why the payment was delayed. No payment was ever received, so the screenshot must have been a constructed fraud.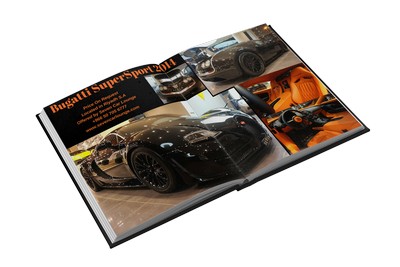 Details:
Website: http://www.fantasymotorquarterly.com/
Owner: Spencer Benterud - probably not his real name.
E-mail address 1: SBenterud@FantasyMotor.com
E-mail address 2: benterud1331@gmail.com (Used as PayPal address)
PayPal name: SpenCorp
Phone number: never received one, and not available on any of the websites.
Address 1: 9107 Wilshire Blvd.Suite 450, Beverly Hills CA 90210, USA: Virtual address, see: www.davincivirtual.com/loc/us/california/beverly-hills-virtual-offices
Address 2: Fantasy Motor Group, Hong Kong
Address 3: Western Canada (according to e-mail from Spencer to me)