A virtual magazine for a true passion!

Editor: Jaap Horst
---
Volume 18, Issue 2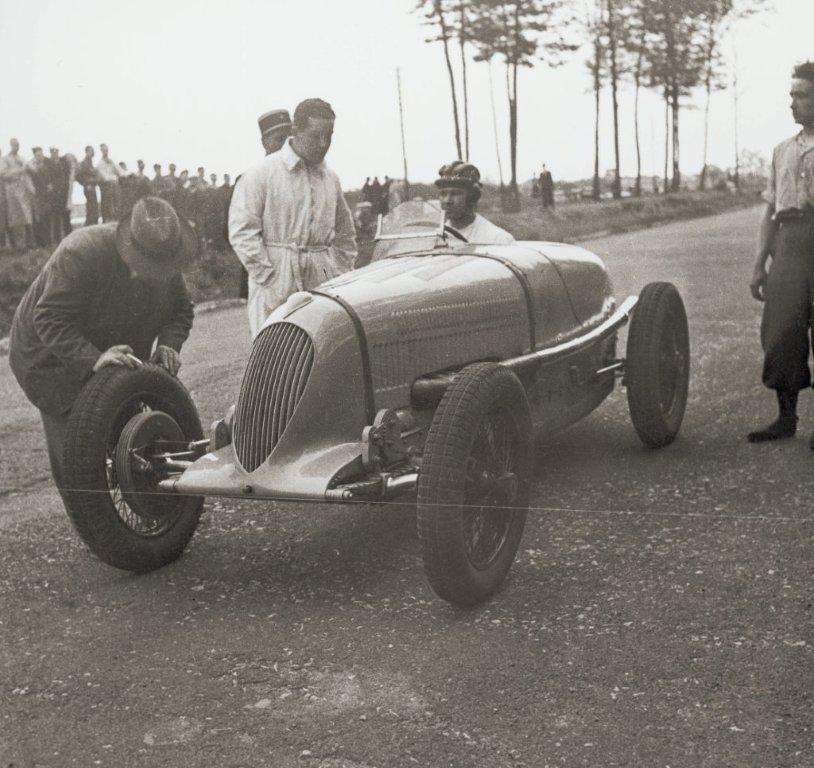 Bugatti Type 35B/T51 Chassis 4847
By Emily Biasotto
Top picture: 4847 - Robert Cazaux with the car and the Cowling radiator in 1934 4847 was assembled in 1927 as a T35 and then later converted to the supercharged T35B. In this configuration, the car was driven by Robert Senechal in the Grand Prix de Le Mans, finishing fifth. The car also boasts numerous successes, as a converted Type 51, with French drivers Robert Cazaux and Marcel Balsa, including the record-breaking finish in the Sezanne Hillclimb of 1935 and winning both in Ars and Lapize Hillclimbs in 1938.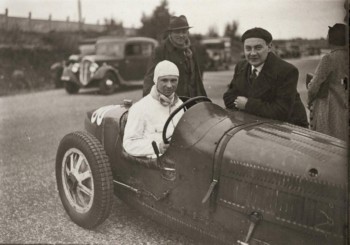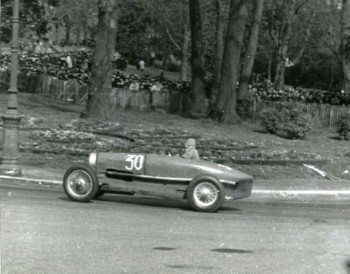 Left: 4847 - Robert Cazaux in the car in 1934, Right: 4847 - Balsa at the Grand Prix de Pau 1939.
In 1951, the car moved from France to Australia when the Dale brothers discovered it and it was then sold to Phillip Catlin and Peter Menere who raced it from 1951 to 1956 in various races in Victoria and New South Wales, in its 1500cc configuration. The car then passed through owners Sidney Hulston and John Jarvis before being bought by Lance Dixon who went about restoring the car to its 2300cc configuration. Following Dixon, the car found itself in the hands of Max Lane. Currently, it is being completely restored to its original configuration (including the re-fitting of the original body) by Morris Wright and his team at Auto Restorations, Christchurch, New Zealand. The car is a part of the Australian Yacht Squadron Art and Automobile Collection.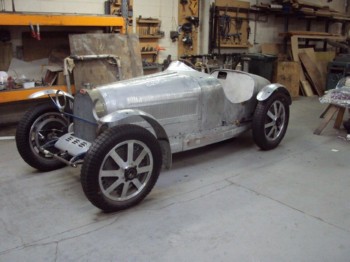 Left: 4847 - prior to the current restoration, and right: during the current restoration.
Owners and Drivers
1927 – 1928
Andre Derain
1928 – 1931
Count Velitchkovitch (driven by Robert Senechal)
1931 – 1935
Robert Cazaux
1935 – 1948
Marcel Balsa
1948 – 1951
Henry Dale
1951 – 1956
Phillip Catlin and Peter Menere
1957 – 1974
Sidney Hulston/John Jarvis
1974 – 1986
Lance Dixon/Ian Ruffey
1986 – 2009
Max Lane
2009 – Present
Part of the Australian Yacht Squadron Art and Automobile Collection.
---
Back to the Bugatti revue
---
Vive La Marque !!